It's a big world. An amazing world. Let's adventure together.
Let Adventures by Disney® be your guides, your storytellers, your local experts and your masters of hassle-free guided group travel. We'll take you where you want to go. Bring you closer to the places you visit. See to every last detail. And make sure every moment of your vacation, for everyone in your family is a moment you'll want to remember again and again.
Adventures by Disney provides immersive, hassle-free and unforgettable group guided-family vacation experiences to destinations in Europe, North America, South America, Africa, Asia and Australia.  Families traveling with Adventures by Disney receive exceptional service while taking part in extraordinary experiences at locations including: the South Afric®an plains, the great cities of Europe, North America's national parks, the ancient monuments of Egypt, Costa Rica's rich rainforest, the ruins of Pompeii and Machu Picchu, Australia's Outback and the Great Wall of China.  Adventures by Disney has experiences that will appeal to everyone and is here to take you to your bucket list destinations all over the world.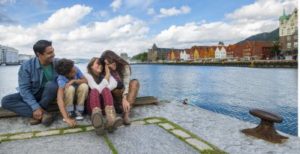 Book your next Adventure with Mickey Adventures, and get a great discount!*
Book a trip with a total cost less than $10,000 and get a discount of $75!
Book a trip with a total cost of at least $10,000 and less than $20,000 and get a discount of $150!
Book a trip with a total cost of at least $20,000 and get a discount of $200!
*The above discounts are through Mickey Adventures and are IN ADDITION to any discounts being offered directly from Adventures by Disney!
North America Adventures:
South and Central American Adventures:
Asia, Africa, and Australia Adventures:
European Adventures:
European River Cruises: